Member Benefits
As an active member in good standing with the association, the following benefits are readily available…
Death Benefit
An active member of the association is covered by a Life Insurance Policy with Accidental Death and Dismemberment benefits and a stand-alone Accidental Death policy. If death is due to an illness, or cause other than an accident, the policy pays $20,000. If death is due to an accident, an additional $40,000 is paid ($20,000 from the Accidental part of the Life Policy and $20,000 from the stand-alone Accidental Death Policy). Dismemberment is covered under the Life Insurance Policy.  Current carrier for this policy is Reliance Standard Life Insurance.
Fallen Officer's Fund
The unthinkable.  What would happen if you were killed in the line of duty?  In conjunction with state and federal law which provides free tuition, room and board for dependents of first responders killed in the line of duty at Colorado's colleges and universities, the Family Foundation will ensure that additional expenses such as books, fees and other miscellaneous expenses are covered for dependents of Association Members.
PLEA
Professional Law Enforcement Association
PLEA Group Legal Defense is the legal defense for association members. As a member, this valuable policy provides you with 24-hour coverage for both duty-related civil, criminal, and administrative actions. "Plan A" of the HR-218 legal defense coverage, and an additional $5,000 of Accidental Death & Dismemberment (AD&D) coverage are included in the plan. This optional benefit is $13.75 per month, and is a small price to pay for peace of mind protection. The benefit is available to both sworn and civilian members. See the comparison chart below for more information on plan benefits.
| | |
| --- | --- |
| 24 Hours a Day – 7 Days a Week – 365 Days a Year | 1.800.367.4321 |
| Legal Defense Fund Monthly Premium | $13.75 |
Legal Coverage Comparison
| | | |
| --- | --- | --- |
| | PLEA | Others |
| $5,000 of Accidental Death & Dismemberment (AD&D) Coverage Included in the Plan | yes | no |
| "Plan A" of HR-218 Legal Defense Coverage Included in the Plan | yes | no |
| Monetary CAPS on the Defense of Civil Lawsuits | no caps on civil monitoring cases | capped at $2,000 per member per incident |
| Termination of Legal Defense Fund Benefits | no provision for termination of LDF benefits | executive committee can make determination to cease member's participation in action |
| Defense of Administrative Action Against a Member | duty related & non-duty related administrative actions are covered | non-duty related administration actions are not covered |
| Loss of Wage Compensation for Members Who Elect to Forego the Defense or Appeal of an Administrative Suspension | member reimbursed for up to 3 days of lost wages at member's normal daily wage or salary | board of trustees determines a "per diem rate" to pay member |
| Restrictive Rule on Member's Legal Services & Reimbursable Costs with an Attorney About Any Duty Related Administrative Action Beyond Initial Consultation | no restrictive rule | members have a loss equal to  two (2) days or more before any further LDF funds shall be expended |
| Telephone Consultation Program for Members | yes | no |
| Policy Exclusion For "Domestic Relations" Claims | no exclusion | excluded |
| Limitations to the Appeal of Judgment in Actions | no restriction | no benefits shall be paid to appeal a decision to a court of law unless the executive committee determines, upon written request, that there exists a reasonable likelihood of success on the appeal |
| Limitation on a Member's LDF Benefits in the Event the Member's Employer Agrees to Defend the Member, but Refuses to Indemnify the Member (Including Indemnification for Punitive Damages) or Asserts a Reservation of Rights as to the Indemnification of the Member Pending the Outcome of the Action | no limitation | must meet two requirements:    1) the treasurer determines, in accordance with the advice of a LDF attorney, that there is a likelihood that punitive damages may be awarded against the member, or there is an apparent conflict of interest in the action, and (2) the LDF is subrogated to the member's rights against the employer or its insurer |
| Non-Cooperation with LDF Attorney or Executive Committee | no limitation | if a member unreasonably refuses representation by the LDF attorney or fails to accept the advice of the executive committee or an LDF attorney, or otherwise engages in conduct which would give the LDF attorney a basis to withdraw from representation under a state bar rule of professional conduct, the right of the member to receive LDF benefits relating to the claim shall be terminated and the LDF shall not be obligated to provide benefits relating to that claim for that member |
| Misrepresentation by Member | no limitation | no benefits shall be provided to a member who is untruthful to an LDF attorney, executive committee, or the board of trustees, and where such untruthfulness occurs, any right of the member to LDF benefits shall be terminated.  if benefits are provided to a member based upon a member's misrepresentations to the executive committee, the LDF shall terminate benefits to the member and may, in its discretion, seek reimbursement from the member for the full amount expended by the LDF on behalf of the member |
| TIMELINESS OF APPEAL PROCEDURE | the review committee will make its decision no later than 60 days after the date the review committee received the request for review.  (review committee is made up of five (5) individuals, mostly retired and/or active law enforcement | any member whose claim has been denied may appeal to the LDF board of directors at the next regularly scheduled quarterly meeting provided that the member delivers to the LDF secretary a written request for appeal ten (10) calendar days prior to the next regularly scheduled meeting of the board of directors |
Lobbyist
At the direction of the Board of Directors, the association's lobbyist works with the legislature, and other government representatives, on any legislative measures that would improve the benefits for employees of the Colorado State Patrol. Efforts focus on compensation, benefits, retirement security, and legislation that effects law enforcement officers. Bill Skewes is our lobbyist.
Hardship Fund
Members may request assistance from the Hardship Fund managed by the Colorado State Patrol Family Foundation. This fund has been used to assist members in a variety of ways including, but not limited to, such things as flooded homes, medical bills, payment of member dues during difficult times. Apply for assistance from the Hardship Fund.
California Casualty
Home & Auto Insurance
California Casualty is a new insurance product the association voted to endorse.  They are a new member benefit offering personal auto and home insurance.
Auto/RV and Home Owner's Insurance
Insurance Coverage Designed for Peace Officers
Law Enforcement Officers, Police Officers, and State Troopers
You put your life on the line every day to ensure everyone's safety and we appreciate all you do for our communities. To show our support and admiration, we have designed our auto and home insurance policies with your specific needs in mind.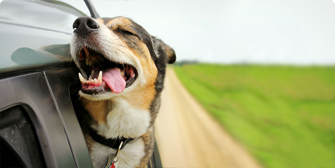 AUTO INSURANCE
Does a four-legged buddy ride with you when you're off-duty? Your pet has coverage under our auto insurance.
We Know Peace Officers
California Casualty is the preferred auto & home insurance provider for peace officers, law enforcement, and state troopers.
From the highest quality of service to exclusive benefits and special rates, we deliver on our promise to protect you and your loved ones at a reasonable price.
As a peace officer, you may have purchased your uniforms and off-duty weapons. A major benefit of being a California Casualty homeowners insurance customer is that we will provide coverage for these items if they are stolen. You have the flexibility of increasing this coverage for your fire arms depending on your needs.
At no additional cost, our auto insurance will cover custom furnishings of your pickup truck or van. We also include $500 of coverage for non-electronic personal property if stolen from your vehicle or damaged in an accident.

Fallen Hero Benefit
If the unspeakable happens and you lose your life in the line of duty, this benefit would assist your family with paying the auto and home insurance premiums.

Identity Theft
All California Casualty customers receive free ID Theft coverage. A personal fraud specialist will guide you through the entire process to resolve the situation.
Ready to get a quote?
Get a quote online or speak with a trusted representative by calling 1.866.680.5143.
AFLAC Insurance
AFLAC Insurance offers association members discounted savings on four supplemental insurance plans: Personal Cancer Indemnity, Specific Health Event Protection, Hospital Intensive Care Protection, and Personal Accident Indemnity.
Colonial Life Insurance
Colonial Life Insurance is a true supplemental company that pays disability income over and above all other insurance, including worker's compensation. Cash benefits are paid directly to you for on AND off-the-job injuries. Coverage begins the first day for accidents and on the fifteenth day for old injury or sickness. Plans include: Disability Income, Cancer, Critical Illness, Intensive Care, and Life Insurance.
The Colorado State Patrol Magazine
The Colorado State Patrol Magazine is the association's magazine that highlights the accomplishments of the Colorado State Patrol and our association members. Subscription to the magazine is part of your membership benefits.
Have any interesting stories? Please submit them to magazine@costatepatrol.org
Retiree Lifetime Rate
Upon retirement, an association member, in good standing, becomes a "Lifetime" member of the association. The association pays the dues of our "Lifetime" members as our way of saying "thank-you" for the member's years of hard work and dedication to the citizens of our state. The life insurance policy converts to a flat $5,000 death benefit.
Flowers or Memorial Donation
Flowers will be sent in the event of the death of a member, a member's spouse, child, or parent. In lieu of flowers, a donation may be made to a designated charity. Please contact the association's administrative office at 720.464.1995 to make flower or donation arrangements.
Alive At 25
Defensive Driving Program Tuition
Dependents of association members receive free tuition for first-time and voluntary attendance in the Alive at 25 program.