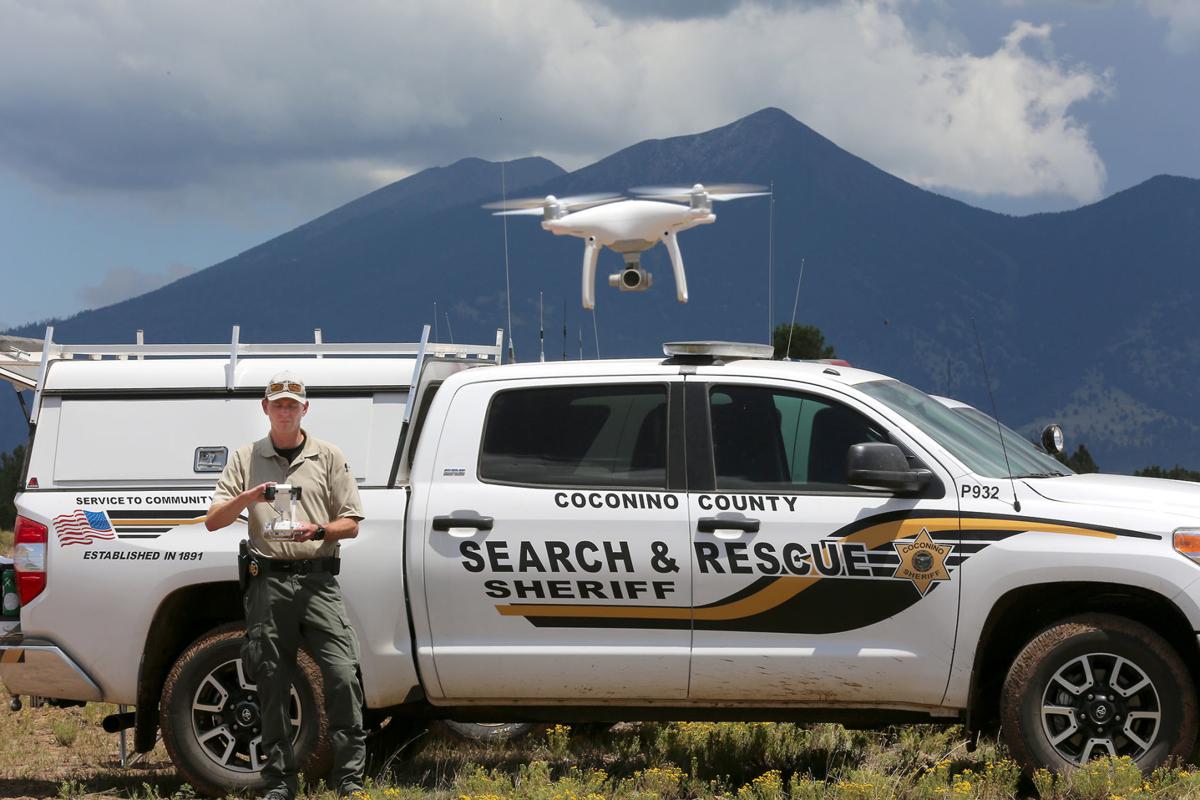 We support Arizona law enforcment
We currently have officers representing over 33 agencies.
-Supporting the members of Arizona Law Enforcement
Arizona Law Enforcement Association,
supporting our members …
We are a 501(c)(5) non-profit public service organization whose mission is to represent the collective interest of our member associations in matters involving legal perspectives, compensation, benefits, and retirement security.
State Legislative Bill Lobbying
Bill research
Bill preparation
Selection of a bill sponsor
Introduction of the bill
Lobbying bill with members of the House and Senate
Testifying on merits of the bill in the House and Senate
Tracking and guiding the bill through legislative process
Opposing bills hostile to law enforcement (includes services of a, e, f and g)
Assistance in Local Lobbying Efforts
Assistance lobbying local c councils and county board of supervisors
Issue research
Issue documentation and make presentations
Lobbying local Council/Boards/Committees
Testifying before local Councils/Boards/Committees
Political Activity
Meeting with elected and yet to be elected candidates
Assisting in signature collections
Erecting political campaign signs
Manning polling places
Walking neighborhoods
Organizing photo shoots
Public appearances
Contacting and Lobbying Law Enforcement Employers At the direction of the Board of Directors
Informally assist in the resolution of work related disputes
Assist in developing a positive labor / management relationship
Obtain information through public records requests to assist member groups
PLEA
Professional Law Enforcement Association
PLEA Group Legal Defense is the legal defense for association members. As a member, this valuable policy provides you with 24-hour coverage for both duty-related civil, criminal, and administrative actions. "Plan A" of the HR-218 legal defense coverage, and an additional $5,000 of Accidental Death & Dismemberment (AD&D) coverage are included in the plan. The benefit is available to both sworn and civilian members. See the comparison chart below for more information on plan benefits.
| | |
| --- | --- |
| 24 Hours a Day – 7 Days a Week – 365 Days a Year | 1.800.367.4321 |
Legal Coverage Comparison
| | | |
| --- | --- | --- |
| | PLEA | Others |
| $5,000 of Accidental Death & Dismemberment (AD&D) Coverage Included in the Plan | yes | no |
| "Plan A" of HR-218 Legal Defense Coverage Included in the Plan | yes | no |
| Monetary CAPS on the Defense of Civil Lawsuits | no caps on civil monitoring cases | capped at $2,000 per member per incident |
| Termination of Legal Defense Fund Benefits | no provision for termination of LDF benefits | executive committee can make determination to cease member's participation in action |
| Defense of Administrative Action Against a Member | duty related & non-duty related administrative actions are covered | non-duty related administration actions are not covered |
| Loss of Wage Compensation for Members Who Elect to Forego the Defense or Appeal of an Administrative Suspension | member reimbursed for up to 3 days of lost wages at member's normal daily wage or salary | board of trustees determines a "per diem rate" to pay member |
| Restrictive Rule on Member's Legal Services & Reimbursable Costs with an Attorney About Any Duty Related Administrative Action Beyond Initial Consultation | no restrictive rule | members have a loss equal to  two (2) days or more before any further LDF funds shall be expended |
| Telephone Consultation Program for Members | yes | no |
| Policy Exclusion For "Domestic Relations" Claims | no exclusion | excluded |
| Limitations to the Appeal of Judgment in Actions | no restriction | no benefits shall be paid to appeal a decision to a court of law unless the executive committee determines, upon written request, that there exists a reasonable likelihood of success on the appeal |
| Limitation on a Member's LDF Benefits in the Event the Member's Employer Agrees to Defend the Member, but Refuses to Indemnify the Member (Including Indemnification for Punitive Damages) or Asserts a Reservation of Rights as to the Indemnification of the Member Pending the Outcome of the Action | no limitation | must meet two requirements:    1) the treasurer determines, in accordance with the advice of a LDF attorney, that there is a likelihood that punitive damages may be awarded against the member, or there is an apparent conflict of interest in the action, and (2) the LDF is subrogated to the member's rights against the employer or its insurer |
| Non-Cooperation with LDF Attorney or Executive Committee | no limitation | if a member unreasonably refuses representation by the LDF attorney or fails to accept the advice of the executive committee or an LDF attorney, or otherwise engages in conduct which would give the LDF attorney a basis to withdraw from representation under a state bar rule of professional conduct, the right of the member to receive LDF benefits relating to the claim shall be terminated and the LDF shall not be obligated to provide benefits relating to that claim for that member |
| Misrepresentation by Member | no limitation | no benefits shall be provided to a member who is untruthful to an LDF attorney, executive committee, or the board of trustees, and where such untruthfulness occurs, any right of the member to LDF benefits shall be terminated.  if benefits are provided to a member based upon a member's misrepresentations to the executive committee, the LDF shall terminate benefits to the member and may, in its discretion, seek reimbursement from the member for the full amount expended by the LDF on behalf of the member |
| TIMELINESS OF APPEAL PROCEDURE | the review committee will make its decision no later than 60 days after the date the review committee received the request for review.  (review committee is made up of five (5) individuals, mostly retired and/or active law enforcement | any member whose claim has been denied may appeal to the LDF board of directors at the next regularly scheduled quarterly meeting provided that the member delivers to the LDF secretary a written request for appeal ten (10) calendar days prior to the next regularly scheduled meeting of the board of directors |
Jason Squires is an Arizona attorney practicing for over 24 years.  His firm Squireslaw, PLLC, has an emphasis on firearms issues and general defense of criminal charges.  He currently works with law enforcement in a private representation outside the chain-of-command for officer involved shootings (998"s) and general "conduct unbecoming" charges brought by the department.  Additionally, Mr. Squires works with officers in DUI and domestic violence allegations.  In his downtime, Mr. Squires is a writer for Recoil Magazine, Concealment Magazine, and Off the Grid Magazine discussing a myriad of legal issues to help the public follow the law.  Additionally, Mr. Squires in his downtime competes in 3 Gun competitions across the United States.
Criminal, Labor and Administrative Representation
LEGAL SERVICES PROVIDED TO AZLEA  
Attendance at any and all AZLEA board and membership meetings;
Legal advice in matters related to AZLEA members' employment relationships;
Legal advice and representation in Memorandum of Understanding administrative grievances and/or arbitrations;
Annual training of AZLEA representatives
LEGAL SERVICES PROVIDED TO AZLEA MEMBERS
Legal advice in all Use of Force cases, pre-charges, in the line of duty;
Legal advice in all criminal charges relating to duty work or private-life (off duty) criminal citations or charges;
Representation for any Order of Protection, Injunction against Harassment, or Restraining Order;
Representation in disciplinary proceedings, AZ POST disclipinary proceedings, and PSPRS, workers' compensation proceedings
Member in good standing is unable to obtain legal representation on a contingent fee basis; and,
The purpose of the representation is to obtain active and/or supportive medical care benefits by establishing any component of compensable workers' compensation claim, including, but not limited to, denied claims, closed claims, re-opening claims, permanent impairment, and supportive care.
Emergency 24/7 legal advice on employment and/or civil or criminal liability;
Free probate of any member estate who is killed in the line of duty;
Discounted representation fee rate for personal injury, and property damage claims (extends to any and all family members);
Free one-hour consultation and discount representation (if needed) on any other matter handled by Squireslaw, PLLC. (extends to family members).
NOTE:
Member representation is subject to the Approval of the AZLEA Board of Directors.
Keith Manning
Keith is an experienced veteran prosecutor formerly with the Maricopa County Attorney where among other leadership responsibilities he chaired the Maricopa County Attorney's Law Enforcement Integrity Data base committee. Keith was the principal critical incident response attorney from his office and will continue his service to the AZLEA law enforcement community by serving as one of the Professional Law Enforcement Association panel attorneys. Keith has also instructed law enforcement courses at the prestigious FBI Academy.
Mr. Manning will be providing free wills to members, and discounted rates for Trusts and Probate assistance.
He will also be providing valuable assistance at critical law enforcement incident call-outs
Contact our Operations Manager if you have any questions or need assistance.
Lando Voyles
As a twenty-year prosecutor, and formerly elected Pinal County Attorney, Lando taught and/or supervised many of the best attorneys in the State of Arizona.  Aside from training and supervising those prosecutors, for eight years Lando taught Criminal Law, Rules of Evidence and Constitutional Criminal Procedure at the college level.  He served several years as a board member for the Maricopa Police Foundation (MPF).  MPF helped raise money for a bullet proof vest for Kasper (a K-9 officer) and money for scholarships funds for the children of slain officers.
As a litigating attorney, Lando commits to giving back to those who protect us in our communities.  Those who protect us deserve our very best!  In a world that regularly increases in violence, our law enforcement officers constantly face instant decisions.  The public judges those decisions like a 'Monday morning quarterback'.  'Hindsight is 20/20'.  Lando knows how to walk your command staff and the public through your actions in a light that demonstrates you made the best decision at the time, based on the information you knew at the time.
Matt Fendon
Since 2001, Attorney Matt Fendon has worked on workers' compensation cases (first as a paralegal and then as a licensed attorney as of 2008). He gives back to his community supporting organizations such as St. Vincent de Paul, Kid's Chance, and St. Mary's Foodbank. Through dedication and experience, he has earned membership to the State Bar of Arizona Workers' Compensation Section, the Workers Injury Law & Advocacy Group, the Arizona Association for Injured Workers, and the Arizona Association for Justice. He also enjoys helping his peers by presenting seminars for the Arizona State Bar and other organizations.
He is a Certified Specialist in Workers' Compensation law by the State Bar of Arizona. He started as a certified paralegal and graduated from law school in 2008. He was licensed to practice in AZ the same year. He has a 10.0 ("Superb") rating with Avvo.com, he is "AV" rated by Martindale Hubbell. He was also voted a Top Attorney by Phoenix Magazine in 2022. Matt Fendon was selected for the Super Lawyers® Rising Stars℠ list in 2014-2018 and dubbed a Super Lawyer since 2019. He is a native Phoenician. In fact, the only time he lived outside of Arizona was for law school in Lansing, Michigan. He worked for Fendon Law Firm, P.C. from February 2001 through December 2017. In his free time, he enjoys spending time with his wife and two boys, lifting weights, reading, and playing golf. He also is an avid sports fan. Nashville is his second home. He enjoys visiting the Music City as much as possible.
Verizon Cellular Service
Special member pricing
Washington National Insurance
Your peace of mind is our priority. Together with our affiliates, we offer products and services designed to meet your unique needs and help you achieve your financial goals.
National Police Credit Union
All members immediately qualify for membership with the credit union and are eligible for their benefits which include:
1) All mortgages attained by members qualify for mortgage payoff in the event of a line of duty death.
2) Discounted rates and fees
Some of Our Members
Agencies our members represent…